Celine Dion at Caesars Palace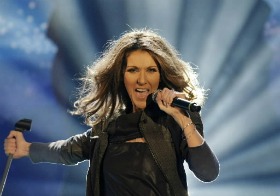 Socialize and Share
Starring: Celine Dion
Back by popular demand, Celine Dion has returned to Caesars Palace Las Vegas for her second stint with a brand new headlining act. Critics have raved that her new show is an overwhelming success. The Toronto Star gave praise saying "Celine Dion's Vegas show more spectacular than ever! If her last show sold out for five years, this one should make it for ten."
Her state-of-the-art show is directed by accomplished Grammy Awards producer Ken Ehrlich. For her fans, Celine performs her best loved hits with absolute perfection. Accompanied by a full orchestra, this French-Canadian songstress never fails to wow audiences with her powerful voice, flawless performance and pure passion for love, life and music. She also pays tribute to some note-worthy artists like Michael Jackson and Ella Fitzgerald to name a few, by singing their classic hits.
This is a must-see Las Vegas show for anyone who appreciates great music. However, if you are a devoted follower of Ms. Dion you are in for a unique insight rarely seen in her performances. She takes the time to talk to her audience and shares personal moments of her life, family and career through video medleys.
Celine Dion only performs on select dates throughout the year.
Ages: All ages welcome
Length of Show: 90 minutes
Additional Details: Celine Dion will be performing on the following 2014 dates: March: 1, 4, 5, 7, 8, 11, 12, 14, 15, 18, 19 June: 10, 11, 14, 15, 17, 18, 21, 24, 25, 27, 28 July: 1, 2, 4, 5, 29, 30 Aug: 1, 2, 5, 6, 8, 9, 12, 13, 15, 16, 19, 20, 22, 23, 26, 27, 30, 31 *Shows are subject to change. Please check with hotel to confirm performance dates.
You May Also Like: