Shania Twain at Caesars Palace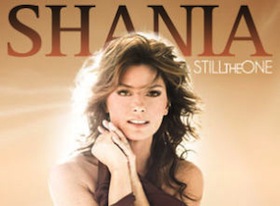 Socialize and Share
Starring: Shania Twain
The first lady of country music, Shania Twain, is the newest headlining act at The Colosseum in Caesars Palace. She shares this prestigious residency with fellow superstars Elton John and Celine Dion. Her new show SHANIA: STILL THE ONE will open December 1, 2012. Along with Mr. John and Ms. Dion, each musician will take turns being the headlining act, only performing a couple of weeks before turning the stage over to the next performer. Be sure to always check her performance schedule as only a few months of show dates are announced.
This Canadian songstress received recognition and praise with her 1995 album The Woman in Me. Her follow-up album, Come On Over, shot to her fame with popular hits like, You're Still The One and Man! I Feel Like a Woman!. Ms. Twain's unique sound of country and pop has made her a favorite in North America, Europe and even India.
SHANIA: STILL THE ONE is highly anticipated to be the next show to take on Las Vegas. Being an active part of this production, she is not only the show creator but also the Executive Producer. The Colosseum is such a fantastic venue with its advanced technology and talented crew, it should be easy making her dream into a reality. This production is expected to wow audiences and be the most talked about show to hit the Strip.
Ages: 3+
Additional Details: 2014 Show Dates: May: 20, 21, 24, 25, 28, 31 June: 1, 3, 4, 6, 7 July: 12, 13, 15, 16, 18, 19, 22, 23, 25, 26 Jan. (2014): 22, 23, 25, 26, 28, 29, 31 Feb. (2014): 1, 4, 5, 9, 11, 12, 14, 15 *Shows are subject to change. Please check with hotel to confirm performance dates.
You May Also Like: