ZUMANITY at New York-New York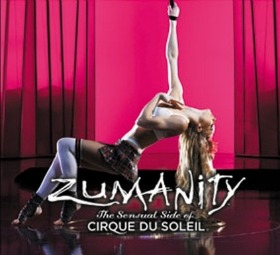 Show Times
| | |
| --- | --- |
| Monday | 7:30pm, 10:00pm |
| Tuesday | 7:30pm, 10:00pm |
| Wednesday | DARK |
| Thursday | DARK |
| Friday | 7:30pm, 10:00pm |
| Saturday | 7:30pm, 10:00pm |
| Sunday | 7:30pm, 10:00pm |
Socialize and Share
Exploring the provocative and the alluring is what Zumanity at New York-New York achieves with its burlesque/cabaret-style production. Cirque du Soleil created this adult-themed show to allow audiences an escape into a world of seductive thrills in the form of acrobatics, erotic dance and, as described by the show's Web site, "naughty fun." The writers and directors, Rene Richard Cyr and Dominic Champagne, are creative masters with a long list of accomplishments preceding their work together on the Zumanity project.
Ages: 18+
Length of Show: 90 minutes
Additional Details: 2012 Dark Periods: February 5, 21; April 13 - 17; June 19; August 24 - 28; September 1 - 4; October 23; December 14 - 18.
You May Also Like: