CBS Television City Research Center at MGM Grand Hotel & Casino
This is your chance to give the TV bigwigs your opinion on new TV shows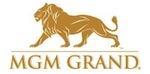 Where:
MGM Grand Hotel and Casino (at end of Studio Walk)
3799 S. Las Vegas Blvd.
Las Vegas, NV 89109
When:
Daily: 10 am - 8:30 pm
Cost: FREE!
Socialize and Share:
Page updated: March 6, 2018
This free attraction is perfect for all hardcore TV junkies or inner critics. This Research Center is allowing you, the average viewer, to provide feedback about a show. All you need to do is watch and rate a brand new, never seen television show. CBS and Viacom have set up this Research Center to gauge audience reactions. Shows from CBS, MTV, VH1, Nickelodeon, UPN, Showtime, TNN and CMT are screened in their small theaters. Audience members use touch-screen computers to record their responses.
Some participants are also selected for longer focus group discussions. This is your opportunity to tell the network executives exactly what you think. They are expecting you to be completely straight with them no matter what, even if the truth hurts. You will also be the first person in your family, circle of friends, office or school to see a hot new TV show. This opportunity will give you bragging rights!
This is a fun and inexpensive activity for the whole family. However, children must be 10 years of age and must be with an adult. Simply head to the front desk of the Research Center and get your free tickets. You may need to return a short time later for viewing, but chances are you won't have to wait any time at all. The screening times run from 45 to 90 minutes. Include some extra time for any additional surveys.
The CBS Television City Research Center is located at the end of the Studio Walk by the pool