Fine Art Collection at CityCenter
Slot Machines, Poker Tables and Fine Art, a Perfect Combination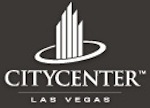 Where:
CityCenter Las Vegas
3730 Las Vegas Blvd.
Las Vegas, NV 89109
When:
Daily: 24 hours a day, 7 days a week
Cost: FREE!
Socialize and Share:
Page updated: October 14, 2012
CityCenter is located on the Las Vegas Strip and is a large community filled with several resorts, restaurants, high-end retail shops and residential units. Among its many impressive qualities, CityCenter is very proud of their large collection of publicly viewable fine art. This permanent collection boasts 15 pieces from acclaimed artists such as Maya Lin, Henry Moore, Richard Long and Nancy Rubins. The art is a combination of pre-existing work and site specific installations. The pieces are spread throughout CityCenter, both outdoors and indoors at Aria, Vdara, Mandarin Oriental and Crystals retail center. This self-tour allows you to stroll and appreciate the pieces at your own pace. The tour of sculptures, paintings and pieces made of unique materials is also an ideal way to familiarize yourself with CityCenter itself.
A map of the art is available at the Aria Concierge desk. Should you have an iPhone or iPad, a CityCenter Fine Art Collection app is available for free at the App Store. This handy app provides the user with art piece locations, artist information, bookmarks for your favorite art, the ability to rate the art and more.

This is the perfect cultural experience during your adventurous visit in Sin City.