Wildlife Habitat at Flamingo Hotel & Casino
Las Vegas is for the birds - ducks, swans, cranes, flamingos....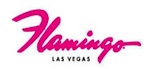 Where:
Flamingo Hotel and Casino
3555 Las Vegas Boulevard South
Las Vegas, NV 89109
When:
Daily: 8 am - dusk
Cost: FREE!
Socialize and Share:
Page updated: November 24, 2012
The Wildlife Habitat is unexpected tranquility in the middle of Las Vegas. Once you enter the Habitat, you will find a collection of exotic birds and other animals. The wildlife is comfortable living on islands surrounded by babbling brooks and streams, gentle waterfalls, imported foliage and palm trees. Over 300 birds can be found including ducks, pheasants, black-necked swans and cranes. Look close enough and catch sight of koi, catfish and turtles. Of course, the flock of pink Chilean flamingos are absolutely the stars of the party. Ask any tourist at the Wildlife Habitat and they will tell you they are there to see the flamingos and the rest of the wildlife is just an added bonus. You really haven't seen the Flamingo without actually seeing the real, live flamingos!
Catch daily presentations at 8:30 am and 11:30 am. Visit early in the day when the birds will surely be awake and alert. Don't forget to bring your camera, as there will undoubtedly be several photo opportunities.