Caesars Palace Las Vegas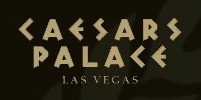 Caesars Palace Las Vegas has always had the reputation as resort of five-star luxury and impeccable service. Over the years little has changed...

More information

Caesars Palace Las Vegas has always had the reputation as resort of five-star luxury and impeccable service. Over the years little has changed. Caesars is still considered to be a superior resort. What has changed over the decades is the property size. This continually expanding property has extended the Forum Shops and Garden of the Gods Pool Oasis. In January 2012 Octavius Tower opened adding 668 rooms and a 6th tower to this colossal hotel.
The next exciting addition will Nobu Hotel, Restaurant and Lounge. Opening in February 2013, this boutique-style hotel will have 180 rooms & suites designed with Japanese elegance. Nobu, a world-class Japanese restaurant by celebrated Chef Nobu Matsuhisa will offer teppanyaki tables, sushi bar and dining area. The spacious bar and lounge provides an immense 327 seats. This unique hotel, restaurant and lounge will provide guests with an unforgettable experience.
Every Caesars Palace room and suite is beautiful and luxurious. The list of standard amenities is an extensive one. Most rooms, with the exception of the Octavius Tower Rooms, offer the choice between one king or two queen size beds. Choosing which Caesars Palace room or suite to stay in can be an overwhelming decision. We suggest you choose based on two factors, budget and location. All the rooms, suites and towers have varying rates. With the most economical being the Roman Tower Rooms and the Industry & Fantasy Suites being the most extravagant. Knowing the location of each tower can be useful if you know what feature of the resort you want to be close to. Below is a list of the towers and their locations:
Augustus Tower is located by the Front Lobby and Qua Baths & Spa
Forum Tower is located close to the Forum Shops and Forum Casino
Nobu Hotel is located in-between Palace Casino and Forum Casino
Octavius Tower is located near the Garden of the Gods Pool Oasis
Palace Tower is located by the Convention area and the Garden of Gods Pool Oasis
Roman Tower is located by the Palace Casino and Total Rewards desk
Caesars Palace, now a dog-friendly resort, is proud to welcome you and your furry best friend to their hotel. The PetStay Program now allows you to bring your pouch or pouches on vacation with you. Fido will be treated to a mat, food & water dishes, treats, waste bags and specialty room service menus. Please review the pet policy before making your reservations. When booking your stay, be sure to select the "PetStay" room type when reviewing the available accommodations.
Caesars Palace charges a $32.00 daily resort fee.
Caesars Palace charges $25 a day (plus tax) for:
Daily in-room high speed internet access
All local calls
Fitness center access for two daily

Less information
Amenities:
Casino
13 Restaurants
5 Bars and Lounges
1 Nightclub
Spa
Salon
Weddings
Shopping
Attractions:
Shows:
The Colosseum - guest performers
Matt Goss - Musician
Shania Twain, Shania: Still The One - Concert
Renegades: Sports Rebels Unleashed!