Anthony Cools at Paris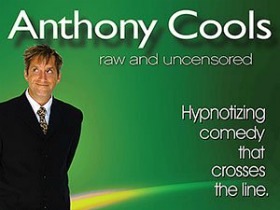 Show Times
| | |
| --- | --- |
| Monday | DARK |
| Tuesday | 9:00pm |
| Wednesday | DARK |
| Thursday | 9:00pm |
| Friday | 9:00pm |
| Saturday | 9:00pm |
| Sunday | 9:00pm |
Socialize and Share
Starring: Anthony Cools
Inside the Anthony Cools Experience showroom at Paris Las Vegas is where audiences will find one very bawdy hypnosis show. Cools pushes the envelope with his sense of humor and broaches the topic of sex, though clothes stay on both him and his audience participants. However, he has been known to make his willing participants act as though they are amorous orangutans, swap genders and call friends or family members and leave explicit phone messages. Outrageous and uncensored, Cools' act is different every night depending on the mood of the audience and the participants. Regardless, everyone will have a great time; and those skeptical about the validity of hypnosis might just walk away believers.
Ages: 18+
Length of Show: 75 minutes
Additional Details: 2012 Dark Periods: February 5 - 7.
You May Also Like: