Fall of Atlantis Fountain Show & Aquarium at Caesars Palace Forum Shops
The downfall of Atlantis: Sibling rivalry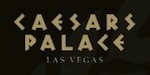 Where:
The Forum Shops - Level 2 at Caesars Palace Hotel and Casino (located by The Cheesecake Factory)
3570 S. Las Vegas Blvd.
Las Vegas, NV 89109
When:
Sunday - Thursday: 10 am - 11 pm
Friday & Saturday: 10 am - midnight
Every hour on the hour
Cost: FREE!
Socialize and Share:
Page updated: October 14, 2012
At first glance, this display looks to be made of innocent statues and strictly static display. However, every hour on the hour, the platform becomes the stage for a scene from Greek mythology. The statues surprisingly come alive and the story begins with an animatronic King Atlas deciding which of his two children should take over the ruling of Atlantis. This is where the excitement begins, as the sibling rivalry ensues. Each sibling boasts about how their own abilities trumps the other. The sister brandishes her power with a show of dancing waters. The brother flaunts his powers with fiery flames. The Gods become incensed with the shallowness of the siblings and remove the decision from the Kings hands. The result ends with the wrath of Gods by way of a terrifying dragon and hence, the Fall of Atlantis.
This seven minute show features animatronic statues, fountains, lasers, fire, steam and sound effects that add to the excitement of the action. This high tech production is one of the most popular free shows in Las Vegas.
In-between the show times, be sure to visit (at no cost) the 50,000-gallon saltwater aquarium located at the base of the stage, just behind the action. The magnificent aquarium features more than 300 fish. Some exotic marine life includes tropical puffers, stingrays, flounders, sharks and Orange Clown Fish (also known as Nemo, of "Finding Nemo" fame). Daily feeding take place at 1:15 and 5:15 p.m. daily.