Fremont Street Experience - Stage Entertainment
See live bands & DJ's daily at the Downtown Fremont Street Experience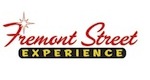 Where:
Downtown Las Vegas Fremont Street at Main Street Las Vegas, NV 89101
When:
Daily: Between 5 pm - 2 am
Cost: FREE!
Socialize and Share:
Page updated: November 24, 2012
Enjoy both live concerts and DJ's playing music daily at Fremont Street Experience. Throughout the evening different bands, singers and DJ's will be performing at different stages along Fremont Street. The entertainment can be found on the Main Street Stage, 1st Street Stage, Casino Center and 3rd Street Stage.
The stage shows begin after the light show, usual 10-15 minutes into each hour. Be sure to check the Stage Entertainment Show Schedule to see the times of your prefered entertainers. Occasionally big headlining acts will take to the stage, some of these bigger show may or may not be free.
Stage Entertainment Show Schedules