Show in the Sky at Rio Hotel & Casino
Beautiful and sexy performers dance in the skies of Rio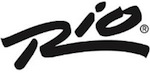 Where:
Rio All-Suites Hotel and Casino
3700 West Flamingo Rd.
Las Vegas, NV 89103
When:
Show in the Sky is Permanently Closed
Cost: FREE!
Socialize and Share:
Page updated: December 30, 2013
Another name for this seductive show could easily be Fantasy in the Sky. Every Thursday through Saturday nights take pleasure in watching sexy and talented dancers perform dance numbers in floats that glide above the casino floor. Revamped in 2008, the show swapped the carnival theme for more sultry entertainment. Show in the Sky has new mindboggling risqué costumes from DKNY and Victoria's Secret along with all new choreography creating three different shows to the lineup. Tip: As the float passes by give a cheer and the dancers my may shower you with colorful bead necklaces.
Each performance evening has three different acts which are featured two times a night. The acts are the Burlesque with a throwback to 1930's and 1940's of old Hollywood, Latin/Spa which is a latin spiced number in a bath and spa setting and The Bedroom which centers on and around a huge bed.
Patrons do have the opportunity to get up close and personal to the show and its dancers. The ride portion of the show is not free. For $12.95 + tax, guests can ride in the floats where the dance routines are performed. Tickets must be purchased prior to the show at the Box Office by the hotel's front desk area. Riders are required to be a the front of the Masquerade Village Stage with tickets in hand 30 minutes before the show begins. If you do not wish to ride in the floats, the show is free of charge. Enjoy the show from the floor. No tickets are required for the floor view.